Shirts that suit
We get it, shirt shopping can be complicated! With so many variations in collars, cuffs, cuts, and colours, it can be difficult to know which combination is appropriate for your chosen suit, occasion, and personal style. That's why we've made it super easy to shop and compare our vast range of men's designer shirts. It's all in the detail – click below to explore!
The perfect fit
For you, your style and your suit
Designed to fit all body types, a regular fit doesn't cling to your body and is comfortable to wear with lots of room in the chest, torso, and sleeves.
Combining regular and slim fits, the tailored shirt is tapered and fitted but still has room for movement in the chest and waist, ideal for slimmer or more athletic bodies.
An ideal choice for slimmer men, with a more fashionable cut that sits close to the body due to sleek, tapered darts in the back.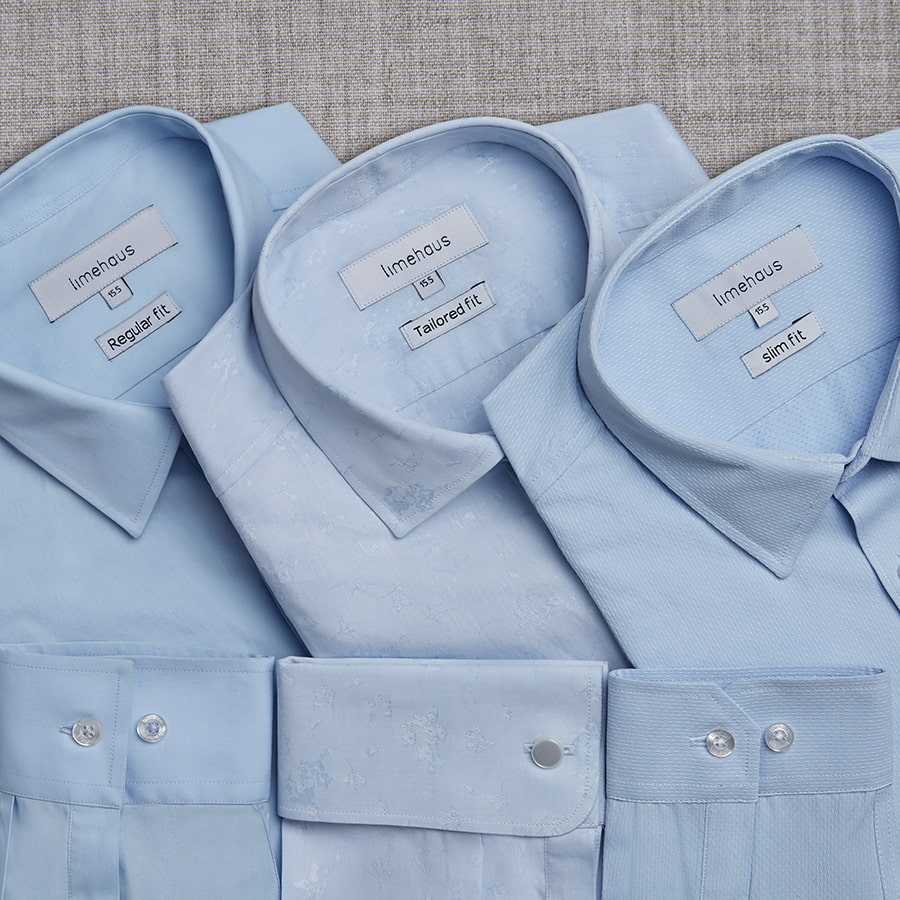 Cuffs
Shirts that suit blog
Our blog is bursting with tips for choosing, styling and caring for your Suit Direct shirts.